Interview with Enzo Ferrai designer Ken Okuyama, former Chief Designer at Pininfarina, also worked for GM and Porsche, now Department Chair–Transportation Design–Art College of Design in Pasadena, California

Interview with custom pedal car designer and builder Bill Brown–featured cars include a Packard, Model T roadster, Model T truck and trailer, Ford fire engine, hot rod baby buggy, and more--these handmade cars are valued at $5,000-15,000 each!

Interview with Marconi Automotive Museum and Marconi Foundation for Kids founder Dick Marconi–owns the 1995 Ferrari F50 Roadster and F50 hartop, and 1996 Ferrari 550 Maranello featured in this video, his museum features $30-50 million worth of cars including a (the only) Ferrari FX, Marconi is also a retired race driver! MarconiMuseum.org

1951 Bentley MK VI–a driver not a show car, leather interior, wood accents inside, central lubrication system, 12-volt system, aluminum heads on the original engine, restored in the early 80s, two-tone paint, sunroof, right-hand drive, a classic!

1963 Austin-Healey 3000 MkII BJ7 Convertible (no interview)–red, wire wheels, a beautiful restoration.

1963 Alfa Romeo Giulia Spyder 1600 (no interview)–white, fully restored!

1973 Maserati Bora–4.9 liter V8 engine, 5-speed ZF gearbox, mid-engine car, one of the fastest and best handling Maseratis made, all original!

1973 Porsche Carrera RS–white with green stripes, light weight street-legal race car, imported from Switzerland, rare and original, #280 of 500 manufactured, 2100 lbs., 2.7 liter 210 h.p. engine!

1980 Mercedes Benz 450SL–removable hardtop, orange, 157,100 miles, daily driver, newly rechromed original wheels!

1981 Rolls Royce Camargue–rarest post-war Rolls, body by Pininfarina, the most costly Rolls Royce made, handcrafted, owner gives a brief update on the current state of the Rolls Royce company

1995 Ferrari F50 Roadster and hardtop-see Marconi interview notes above.

1996 Ferrari 550 Maranello-see Marconi interview notes above.

2000 Chevrolet Corvette–yellow, Flowmaster exhaust, "street racer!"

2002 Cadillac Escalade–custom, 24 inch chrome rims with spinners, running boards, air bags system with wired remote control, interior features ostrich skin accents, high-power sound system DVD and multiple LCD headrest screens, custom roof wing, custom exhaust, one-year project.

2002 Mini Cooper (no interview)–dark blue with British Flag art on the roof, a modern classic!

2002 PT Cruiser–dark red, very cool "Aztec Betty Boop" airbrush artwork and pinstripes, the artist discusses the process of creating the art work!

2003 Lorinser Mercedes Benz G500 SUV–roof wing, custom rear tail light and bumper treatment, 20 inch Antera wheels and Pirelli Scorpion tires, sport exhaust system, custom grill-bumper with integrated driving lights, sleek and silver!

2003 Lorinser Mercedes Benz E500 Sedan–F1 style fenders, Loriser 2-piece wheels, Michelin tires, aero side skirts, custom rear bumper treatment, roof wing and truck lid wing!

Other vehicles, including a Toyota Celica Swift feature in "2 Fast 2 Furious," other custom imports, custom and stock trucks, a 1992 Vector W8 Twin Turbo, a Dodge Viper, Corvettes, Porsches, and more appear throughout the video and in several music montages. This program is also available on VHS.

Check out an online article and photos of the event at http://www.fast-autos.net/features/claremont/

This Southern California car show event was organized by the Claremont Colleges Automotive Enthusiasts Club.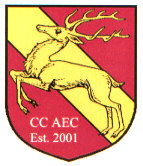 See CCAEC's photographs from the show at http://www.ccaec.org/photoconcours.htm
The show benefited Four Safe Wheels Foundation.