TOOLS
---
Keep in mind that not all Craftsman power tools are MADE IN AMERICA. You may pay a little more for the U.S.A. product, but it's worth it! Check the box or product for its origin.
Originator and world's leading manufacturer of high-quality pocket tools. Multi-tools and knives MADE IN AMERICA.

100 years of continuous manufacturing in Clarinda, Iowa USA: specialty automotive tools, mechanic's creepers, and lubrication and tire products MADE IN AMERICA.

Hand tools MADE IN AMERICA.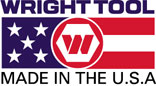 AUTOMOTIVE PRODUCTS
---
High-performance accessories MADE IN AMERICA.

OTHER MADE IN USA SITES
---
MORE TO COME!